Dance punks DZ Deathrays are known for their fast paced exciting tracks making for wild live performances. The Australian band have only recently emerged and quickly become a formidable force with fans around the world.
The band is essentially a two-piece centred around drummer Simon Ridley with lead vocalist Shane Parsons playing guitar.
The Queensland pair had originally been founding members of the band Velociraptor with whom they still play. They recorded their debut EP Ruined My Life live at a house party which was released in 2009.
This was followed by their debut album Bloodstreams which again was recorded at a furious pace, in only two weeks, and came out 2012. The album thrilled critics and prompted NME to declare "
This album has the potential to make your little sister want to shave her head and invest in mock leather hotpants. It's the penned seduction of a weekend of irresponsibility and a Monday full of inferior excuses.
"
Bloodstreams was a massive catalyst for the band and propelled them towards larger audiences and saw them win the Best Hard Rock/Heavy Metal award at the 2012 ARIA Awards.
They continued to develop and returned with a more mature sound for their second album which was entitled Black Rat upon release in 2014.
DZ Deathrays tickets are currently available through Gigantic.
They play at Rainbow Courtyard in Birmingham and Exchange at Bristol this October - so be there!
These gig tickets won't be around for long so book early to avoid disappointment.
---
Buy Tickets With Confidence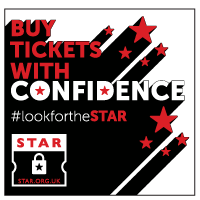 Gigantic are a primary ticket agent and full members of STAR (Secure Tickets from Authorised Retailers)
More info