The New Romantic movement of the 1980s and 1990s was spearheaded by one of the biggest bands in the world â€" the mighty Duran Duran. These photogenic popsters with their huge hair, fancy clothes and smouldering good looks sent hearts fluttering and hordes of fans screaming. But underneath all the froth and pop imagery was something that has stood the test of time â€" a band of accomplished musicians with real talent. And now you have a chance to see that talent for yourself with Duran Duran concert tickets for their one and only UK gig this year from Gigantic.
On the 10th-13th September the Bestival at Robin Hill Country Park, Isle Of Wight, plays host to these doyens of modern music. As all other Duran Duran tour dates are overseas this year, this will be the only chance UK fans will have to catch their heroes in action. Are they still as energetic and as forceful on stage as they were back in those shoulder-padded halcyon days of the '80s? You bet they are. Simon le Bon is still belting out the vocals, and the band is as tight as they were 30 years ago.
While initially labelled as 'New Romantics', Duran Duran were one of the few to then go on and create their own unique identity. Not only were they visually more tailored than their contemporaries, but they were also musically distinctive. They also employed the power of the music video to good effect, and were perhaps a little notorious for the sexual nature of some of those videos.
Musically, they have also been recognised as a force to be reckoned with. Not only do they have a truly massive fan base singing their praises, but have also been lauded with a virtual cabinet-full of awards, including two Grammys, two Brits, two Ivor Novellos and an induction into the Hollywood Walk of Fame. Add to that an impressive back catalogue of albums from the iconic 'Rio' in 1982 through to the 2012 live album 'A Diamond in the Mind â€" Live 2011', and you have a band that can back up their pop star status with some seriously accomplished musical skills.
Although the line-up may have fluctuated over the years Duran Duran never split up, and today they're still packing out venues whenever they play. If you want to relive those heady years of hairspray, eyeliner and singing along to 'Rio' then grab Duran Duran tickets from Gigantic while you have the chance. But move quickly, because these are guaranteed to sell out.
---
Buy Tickets With Confidence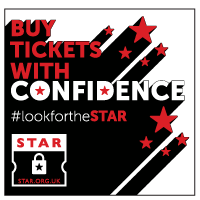 Gigantic are a primary ticket agent and full members of STAR (Secure Tickets from Authorised Retailers)
More info