Singer songwriter Bry has established himself through online videos exhibiting his exceptional talent. Known to his fans as Bribry, he can now boast over 500,000 subscribers to his channels which have amassed over 20 million views around the world!
Real name Brian O'Reilly, his career began by posting videos on to YouTube and quickly amassed loyal followers who began sharing his posts. Operating completely independently, he continued using the power of the internet to create impromptu gigs by announcing a time and place on Twitter and playing to whoever turned up. Thus he was able to arrange gigs without the need for a manager, booking agent or record label and with quite considerable success. Taking the idea to an international level, he attracted an audience of 80 to Central Park in New York City and another crowd when performing in Amsterdam. He has now reached over 59 countries in this manner.
His amazing grassroots campaign saw his name spread by word of mouth online and amongst the gig circuit. Soon he was somewhat of a mythical figure and in 2015 found himself the newest addition to ultimate indie band Belle And Sebastian. He also toured the UK, Ireland and even further afield at Australia and New Zealand.
O'Reilly is a keen champion of LGBT rights and continues to raise awareness of mental health issues.
Buy your Bry tickets with Gigantic. Released at 09:00 on Thursday 25th of August, be ready for their launch by setting your own personal reminder to arrive via text message or email.
Touring in October, he will headline at essential Sheffield venue The Leadmill, Komedia at vibrant Brighton and Waterfront Studio in lovely Norwich.
Gig tickets are limited so book early to avoid missing out on getting yours.
---
Buy Tickets With Confidence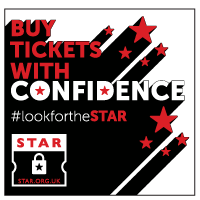 Gigantic are a primary ticket agent and full members of STAR (Secure Tickets from Authorised Retailers)
More info