Amber Arcades are certainly making a stir with their amazing indie rock tunes such as Right Now, Turning Light and Fading Lines. Receiving prominent airplay on all the right radio stations and wowing audiences everywhere.
Very much in vogue, critics and the large wave of new fans are all extremely excited about the upcoming tour this Autumn. See her play at The Musician in Leicester, The Cellar Bar at Oxford and Manchester's Soup Kitchen during October. Amber Arcades tickets are on sale through Gigantic right now so don't delay and get yours today!
Dutch musician Annelotte de Graaf is the huge talent behind the project Amber Arcades. She first started writing music during 2010 whilst she was temporarily living in Philadelphia. After returning to her home country she quickly produced and released an EP in 2012 which was comprised of softly sung melancholic folk ballads.
Keen to develop her sound from her existing songs, she contacted producer Ben Greenberg (Destruction Unit, Beach Fossils, The Men) to work on incomplete material to take her from the folk sound she could create in her bedroom to something more brash in the studio. Flying out to New York in May of 2015, she worked at the Strange Weather recording studios found in Brooklyn after recruiting band members from Quilt, Real Estate and Kevin Morby to work with. The result is the Patiently EP which is both ethereal and punchy, using fuzz pedals to make an impact but invoking a dreamlike wonder.
Her debut album is entitled Fading Lines and was released through essential indie label Heavenly in June of 2016. The record was immediately seized upon by critics as something to get excited about and is expected to top album of the year polls in many musical press publications.
These concert tickets are highly sought so book early. Always go to Gigantic for your gig tickets.
---
Buy Tickets With Confidence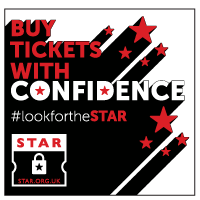 Gigantic are a primary ticket agent and full members of STAR (Secure Tickets from Authorised Retailers)
More info