Alien Ant Farm are an amazing alt-metal band that have risen from their independent roots to record five studio albums and have sold well over five million units. The band members currently consist of drummer Mike Cosgrove, lead guitarist Terry Corso, vocals provided by Dryden Mitchell and Timmy Pee on bass.
Forming in Riverside, California, during 1996, the band took their name from Corso's daydream whilst whiling the hours away in a boring office job. Getting through the day, he fantasised about ants coming to Earth and cultivating humans the same way we make ant farms.
They instantly created a buzz with their wild and chaotic gigs and tried to channel this energy into the 1996 demo take $100. They released a further demo tape entitled Love Songs in 1998. However, their breakthrough moment came with the release of their debut album wittily named Greatest Hits through their very own label Chick Music Records.
The album featured their massive single Movies plus their huge Michael Jackson cover of Smooth Criminal. The song shot to #3 in the UK and #1 in Australia, New Zealand and on the US Modern Rock Charts. This bolstered the success of the album and helped them win Best Independent Album at the LA Music Awards in 1999.
The band have continued to tour the world and release records including Anthology, Truant and Up In The Attic. Their latest album was released in 2015 and called Always And Forever.
Alien Ant Farm tickets are on sale through Gigantic.com right now.
Touring in October, they will play at The Live Rooms at Chester, The Slade Rooms at Wolverhampton and O2 Academy Islington in London.
Get your concert tickets through the Gigantic website. Always book early to prevent disappointment.
---
Buy Tickets With Confidence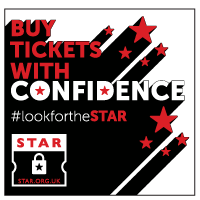 Gigantic are a primary ticket agent and full members of STAR (Secure Tickets from Authorised Retailers)
More info