Original post punk band The Raincoats were amongst the first to ride the punk explosion into an art rock direction. Although shunned by some, their fearless experimentation has attracted more creative elements such as Johnny Rotten and Kurt Cobain who cited them as a direct influence of his work.
Formed by guitarist Ana da Silva with bassist Gina Birch whilst art students at Hornsey College Of Art in London during 1977, the band skipped past the obvious cliché frantic guitaring of other punk bands, the nihilism and ferocity of Sex Pistols or the Teddy Boy rock of The Clash and went straight to post punk before it was even a "thing".
Keeping the chaotic approach to song-writing and the essential DIY aesthetic, The Raincoats maintained the ethos of punk opting to see their lack of instrumental experience as a strength rather than a hindrance. Unbound by convention, it freed the band to move into differing genres including reggae, free jazz and what is often glibly termed world music. Their confrontation was the politics of the personal in which they discussed feminism and opposition through a kitchen sink approach rather than a dogmatic ideological diatribe. By 1978 the band's line-up was entirely female.
Despite the punk band goldrush that started in 1976 which saw some labels snatch up anything with a mohawk, The Raincoats were initially overlooked. It wasn't until May of 1979 that the bastion of indie ethics and cool record label Rough Trade released their first single Fairytale In The Supermarket. Their eponymously titled debut album was released in November and included their haphazard cover of Lola which became somewhat of their signature song.
The band proceeded into the eighties, a decade dominated by monetarism, ostentatious shows of wealth and polished pop, as a necessary thorn in the side of pop by releasing follow up album Odyshape in 1981, live album The Kitchen Tapes during 1983 and their 1984 third album Moving which proved to be their last record for a time.
The band enjoyed a renaissance with the development of late eighties art rock bands like Sonic Youth and nineties riot grrl drawing influence from them. Championed by Kurt Cobain and Kim Deal, the three studio albums were re-issued through major label DGC Records. The rise in interest also resulted in the release of a 1996 album Looking In The Shadows.
The Raincoats tickets are available right now. Get your tickets from Gigantic today!
They will headline at West Hill Hall in vibrant cultural epicentre Brighton on Saturday 5th of November.
Gig tickets are always limited so book early to avoid being disappointed.
---
Buy Tickets With Confidence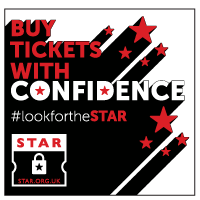 Gigantic are a primary ticket agent and full members of STAR (Secure Tickets from Authorised Retailers)
More info