Check out Manchester's latest great band; The Hyena Kill. Passionate, brutal and raw, the pair scream their way through some of the most exciting rock songs to be written in the UK for decades. The two piece unites singer and guitarist Steven Dobb with drummer Lorna Blundell.
The band started in 2012 after Dobb and Blundell bonded over a mutual love of Tool, Helmet, Deftones and Queens Of The Stone Age. Somewhat at odds to the more traditional Manchester baggy indie and rave scenes, the duo wanted to create a bigger and brasher sound than their peers.
Throwing themselves headlong into their new project, they set about writing and quickly produced the four track EP Gush. Dark and nasty, the sound exploded in the alternative venues of the North West. They continued to sharpen their skills whilst writing and recording follow up EP Scrape My Bones in 2014 plus the singles Suck It Up and the double a-side Still Sick / Blisters.
Their newly released debut album is entitled Atomised and shows a tremendous growth in the band's song writing prowess to produce a nasty snarling piece of hard rock that reflects the pain of loss, the heights of love and the desire for revenge. Recorded and mixed at the Grand Studio in Clitheroe by Tom Peters and then mastered at the legendary Abbey Road studio by superb engineer Christian Wright (Radiohead, Blur), the record came out in May of 2016 through Proud Cow Records.
The Hyena Kill tickets are ready and waiting for you. Book yours through Gigantic today.
Their October tour takes them to Notes Café in Southampton and Sunflower Lounge at Birmingham. Make sure you are there!
Their gig tickets are in high demand and as they are in limited supply we do urge you to book early or risk missing out.
---
Buy Tickets With Confidence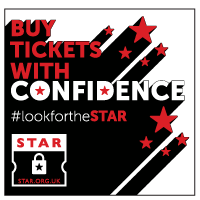 Gigantic are a primary ticket agent and full members of STAR (Secure Tickets from Authorised Retailers)
More info