Manchester has a righteous tradition of insisting on being the UK musical capital. But even the most swaggering evangelist for the city would have to admit that the old place has been a bit quiet lately. So with the poise of anybody worthy of claiming the keys to the city, all of that's about to change.
Meet PROSE, organic-acoustic-hip-hop three-piece who are coming for your soul. From the mean(ish) streets of Stretford, via a yellow brick road of sweat, struggle, melody and pummelling beats. They've got very big hearts, but you probably wouldn't like them when they're angry.
PROSE defy genre because in the fiercest way, they are a genre of their own. They take the best of what has come before in the city; the emotional eloquence of Oasis; the street poetry of John Cooper Clarke; the psychedelic ambition of The Stone Roses and the spirit of when New Order looted the NYC gay clubs of the early 80s and invented dance music as we know it. For good measure, they'll also namecheck Tupac, Hendrix, Red Hot Chili Peppers, Alanis Morrissette, Nirvana and Queen.
At the centre of all this is Mike Murray, a putting new bite into the 'white rapper' genre (™) with a whose machine-gunning rhymes describe life on the streets and love on the dole in all their grit and glory, a northern Mike Skinner with a skill for both the profound and the daft. Together with production and melody from cousin Dave Royle and the pair's lifelong friend Lee Royle, they're ready to take back the city.
As an opening shot, the trio offer up 'Run With Faith', a modern-day parable of a down-on-his-luck bluesman who gets saved by the simplest of lessons E that it's nice to be nice. The song expands on the true story of a Market Street beggar who returned a woman's wallet without pocketing the cash, which led to coverage in the Manchester Evening News which sparked a pay-it-forward campaign that got him off the streets. The grit-and-optimism moral of the story plays right into the beating heart of PROSE's prose. Mike still has the newspaper clipping somewhere.
Joining this hyper-infectious earworm are the other three tracks that make up the trio's debut EP 'What If?' On 'Mountains' they deliver a Gallagher-worthy refrain as Mike plucks at his own heartstrings, while 'Headsick' throws out another curveball, channelling psychedelic rock with a towering guest vocal from early supporter Emeli Sande. But it's on the delicate, bluesy title track that Mike offers a brutally naked account of his own life story; the all-too-common tale of a violent, drug-abusing father and a mother who was unable to cope. When she found the salvation of a new life in Canada, his life could have one of two ways. Mike's wit and spirit meant he swerved young offenders, and along with producer cousin Dave Stone and guitarist Lee Royle, harnessed his talent and found the determination to walk out of his job at a PPI call centre and focus on music full time.
That Jerry Maguire moment paid off. Three years and a few boring music industry processes later, PROSE are ready for their close-up. Not just proud, they're compelled to put a rocket back up the city that made them who they are, and do it on their own terms. Because there is, of course, no place like home. And PROSE are a band to write home about, wherever you've laid your hat.
---
Buy Tickets With Confidence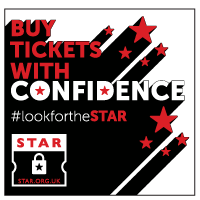 Gigantic are a primary ticket agent and full members of STAR (Secure Tickets from Authorised Retailers)
More info