Dark and beguiling, Pity Sex are an up and coming indie rock band from Michigan. Blending soft vocal harmonies with heavy bass lines and brooding shoegaze distortion. The band have accomplished much since forming in 2011, including the release of an EP, album and a special edition 7" release for Record Store Day.
Band members include Brennan Greaves and Britty Drake sharing guitars and vocals, drummer Sean St. Charles and Brandan Pierce on bass.
To date, the outstanding band have released Dark World EP in 2011 on Forward Records and their debut album Feast of Love through Run For Cover Records in 2013.
Their most recent single; What Might Soothe You? Is taken from their soon to be released second album White Hot Moon.
Pity Sex tickets are on sale now.
This October will see them play at Sticky Mike's Frog Bar in Brighton, Louisiana in Bristol, The Soup Kitchen in Manchester and London Oslo.
Concert tickets can be bought through Gigantic. Always book well in advance to avoid disappointment.
---
Buy Tickets With Confidence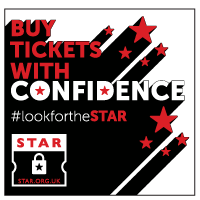 Gigantic are a primary ticket agent and full members of STAR (Secure Tickets from Authorised Retailers)
More info