Mexrrissey is an homage to the work of Morrissey. More than just a cover band, the troupe of amazing musicians take the tender music and rebuild to incorporate Mexican elements and brass instruments. With the lyrics sung in Spanish it is possible to listen to his classic songs with new ears gifting an audience with a new love for the cherished songs whilst appreciating the skill and talent of the band at hand.
Mexican music is known to foster a love of melodrama. With lyrics that contain powerful imagery, agony and the use of overtly dramatic metaphors the work of Bigmouth lends itself well to this reinterpretation.
Mexrrissey is the child of the Mexico City DJ and producer Camilo Lara. Founding leader of the Mexican Institute of Sound (MIS), an electronic music project, Lara has teamed up with Sergio Mendoza to round up a super group of premier contemporary Mexican musicians.
Lara has earned a reputation for his expertise in blending traditional sounds and instruments with modern techniques and song writing styles. Morrissey's music, melody and sentimental sway works perfectly when played in a mariachis style.
Your Mexrrissey tickets are on sale now.
See them sweep through the hits Manchester's best loved son when they play in January at O2 Manchester Ritz and O2 Shepherds Bush Empire.
Concert tickets can be bought online through the excellent Gigantic website. Make sure you book your tickets early as stocks are limited.
"Jolts Morrissey's songs into a vibrant new light. " - The Independent

"Torrid melodrama, gallows humour and sexual ambiguity" - The Times

"Mexrrissey have become a global phenomenon…delightful…" - Guardian

"Mexrrissey was a much truer, more passionate invocation of the Moz spirit…even more powerful than the already-great original" - Rolling Stone

---
Related News
Buy Tickets With Confidence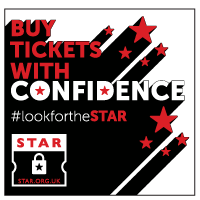 Gigantic are a primary ticket agent and full members of STAR (Secure Tickets from Authorised Retailers)
More info