Andrew Robert MacFarlane Nielsen, better known as MC Lars, was born in 1982. Multitalented, his talents have made him a proficient rapper, producer, cartoonist and writer. The forefront pioneer in what he has termed "post-punk laptop rap". His music use samples of well-known rock and punk and takes a sardonic look at the corporate music industry, internet culture and societal problems.
A leading figure in the Nerdcore genre. The rapper has presented TEDx conferences and appeared in documentaries exploring the importance of the genre.
Nielsen created and manages his own independent record label; Horris Records through which he releases his records. The name derives from a cartoon character Nielsen created whilst at school. The label has expanded to sign Cohered & Cambria drummer Josh Eppard's Hip Hop project Weerd Science.
His rise to prominence started in 2005 when he became the runner up in the Yahoo! Music "Who's The Next Big Thing?" contest.
His records include The Graduate (2006), This Gigantic Robot Kills (2009) and Lars Attacks! (2011).
The Zombie Dinosaur LP is Nielsen's latest record. Released in 2015, the funds for the album were raised by his highly successful Kickstarter campaign. The rapper was given over $42,000 by fans to ensure the records release which features the talents of Watsky, Kool Keith, and Roger Lima from Less than Jake.
MC Lars tickets are on sale now. So make sure you get yours.
This November sees him perform at The Bodega Social in Nottingham and Bristol's Thekla.
Always book concert tickets well in advance to avoid disappointment.
---
Buy Tickets With Confidence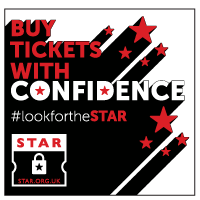 Gigantic are a primary ticket agent and full members of STAR (Secure Tickets from Authorised Retailers)
More info