London Community Gospel Choir recently celebrated its 30th Anniversary. Founded in 1982 by Reverend Bazil Meade, the choir has risen from humble beginnings to become one of Europe's leading lights in gospel. Their blissful wall of sound reaches the peaks of soul to create something truly inspirational and euphoric.
The choir has performed on many of the country's greatest stages including Wembley Stadium and the Royal Albert Hall. They are also regularly invited to return to the legendary Glastonbury Festival.
Having played on such prestigious stages then it is hardly surprising that they have also worked with such illustrious stars as Sting, Madonna, Luther Vandross, Tina Turner, George Michael, Damon Albarn, Paul McCartney and Brian May.
They have been involved in world record attempts, performed at film premieres and worked on collaborations with theatre which gives a glimpse at the choir's sheer versatility and range of talent. This is perhaps a reflection of the diverse members of the choir who come from a wonderfully eclectic variety of backgrounds showcasing the talents of people of differing ages, races and backgrounds. This rich mix of personalities, voices and styles enables the choir to produce something truly special.
London Community Gospel Choir tickets will become available at 09:00 on Friday 1st of July. Be sure to set your own personal reminder using Gigantic.com so you don't miss out.
Just announced - London Community Gospel Choir will be playing an amazing Christmas Special show. The spectacular event takes places at Union Chapel in London on Monday 19th of December.
Concert tickets are always limited so book early to avoid any disappointment.
---
Buy Tickets With Confidence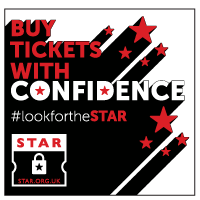 Gigantic are a primary ticket agent and full members of STAR (Secure Tickets from Authorised Retailers)
More info