Producer Kolsch has been radically changing the sound of electronic music. Pushing back the barriers of what is possible, his radical re-imaginations and incredible talent has led to the creation of amazing genre changing tracks. His music continues to set him apart making him an inspiration to many.
"
From the face-twisting melodic drive of 'Opa' and 'Bappedekkel', to the chord-surfing piano groove of 'Der Alte' and the euphoric crescendos of 'Lorely', 'Oma' and 'All That Matters' (all hits in different countries), the fact remains that whether in your living room, on the dancefloors of the world's greatest parties, or simply in your headphones on your way home.
" -
Mixmag
Rune Reilly Kölsch was born into a hippy family in the autonomous commune area of Christiania of Denmark and benefitted from the rich creative atmosphere which he soaked up as a child. He was exposed to a wide range of music as a child and began producing his own tracks back in 1995.
Taking great pride in his work, he gives himself the space needed to create something truly wondering. In 2010 he started a project in which he took stock of his past which finally culminated in the recording of his debut album 1977 - one of the most exciting and progressing techno albums of recent years.
His other influences come from hip hop and pop which reflects in his music. During 2003 he released the saxophone focused single Calabria which after selling millions of copies saw his name shoot up in prominence and he became high in demand. Soon the likes of Shakira, Flo Rida and Nicki Manaj would all be requesting collaborations.
Kolsch tickets are now on sale. Always get your gig tickets through Gigantic.
They headline at fantastic Cardiff venue Tramshed on Saturday 29th of October.
Get your concert tickets early or risk missing out altogether!
---
Buy Tickets With Confidence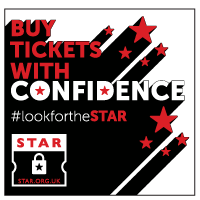 Gigantic are a primary ticket agent and full members of STAR (Secure Tickets from Authorised Retailers)
More info