Having always been the exception to the rule, Kill II This have never simply followed the crowd. Fusing the more extreme elements of metal with their own take on industrial electronica, hip hop and even drawing on influences from opera, they have always forged their own path.Their current line up includes drummer Jeff Singer, guitarist Mark Mynett with Simon Grodon proving vocals and Pete Stone on bass. They are working on new material to be released in the near future.
"Kill II This set about putting the last 20 years of heavy guitar music into a blender, and arrive at a sound that puts them out as one of THE most cutting edge bands around." -
Kerrang!
Their debut album Another Cross II Bare was released in 1997. Mixed by the legendry producer Colin Richardson (Slipknot, Bullet For MY Valentine, Sepultura), the album began the band's bid for world domination.
However, it was perhaps the release of second album Deviate in 1998 that the band first were able to express their unique sound. Showing high levels of innovation, the album thrilled the music press and won them international acclaim.
The Manchester band's third album outing Trinity includes a cover of the classic Frankie Goes To Hollywood song Two Tribes which features Fear Factory singer Burton C. Bell. This was followed in 2003 by their most recent release mass. Down.)-sin.(drone).
The band had spoken of making their fifth album their last, however A New Spiritual Mountain was to be released under the moniker City Of God. The band, however, did break following its release in 2004. Ten years on, Kill II This remerged and are now ready to rock harder than ever.
Kill II This tickets are now on sale through Gigantic. Book yours today!
Headlining at Academy 3 in Manchester on Friday 11th of November, they will be supported by Damnations Hammer and I Saw The World Burn.
Their concert tickets are in limited supply but high demand so book yours before they are gone!
---
Buy Tickets With Confidence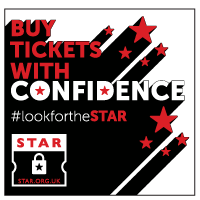 Gigantic are a primary ticket agent and full members of STAR (Secure Tickets from Authorised Retailers)
More info