Jay Brannan is a supremely talented musician and actor. He has been nominated at the 2012 Genie Awards in the category of Best Achievement In Music -Original Song for his My Love, My Love composition, as used in the film soundtrack for the movie Cloudburst.
Born into a Texan conservative Christian family, Brannan moved away to Palm Springs and then Los Angeles perusing a career in acting. He was cast in the movie Shortbus in 2003 and also found work as a proof reader for legal documents.
Whilst working, he also contributed to the soundtrack of the Shortbus film with the song Soda Shop which was subsequently released through Team Love Records. This prompted Brennan to begin releasing tracks online through YouTube through which he began to build an international fanbase.
In 2007 he released a limited edition four-track EP followed by the release of his debut album Goddamned through his very own label Great Depression Records the following year. He promoted the record with a ten date tour. Now able to sustain himself through his music, Brennan focused primarily on acting and his musical career.
He has subsequently released another three albums In Living Cover (2009), Rob Me Blind (2012) and Always, Then & Now (2014).
Jay Brannan tickets will be available from 12:00 on Friday 24th of June. Be sure to set yourself a reminder using Gigantic.com so you don't miss out!
See him perform this October at O2 Institute Birmingham and O2 Academy2 Islington.
Concert tickets are always in high demand so book early to avoid disappointment.
---
Buy Tickets With Confidence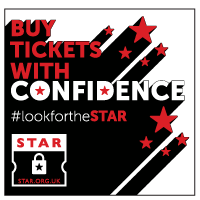 Gigantic are a primary ticket agent and full members of STAR (Secure Tickets from Authorised Retailers)
More info