Gabriel Bruce has earned his reputation as one of the most exciting live acts London has to offer. Offering a melting pot of influences of everything from Nick Cave to Kanye West, his music encompasses everything from funk, to the emotional laden southern blues and the raging nihilism of noise rock whilst Bruce's performances see him swing effortlessly from sexy lounge singer to screaming rage.
"
The returning London musician is on Fighting form
" -
NME
"
One part Leonard Cohen, a little bit Nick Cave and some Johnny Cash doing Hurt
" -
thefader.com
He first shot to press attention with the release of his debut album entitled Love In Arms in 2013. The critics were drawn to his unabashed ambition, daring to mix such wildly eclectic ideas, sounds and ideas to create something truly great.
His new album Come All Sufferers is released through Virgin EMI and will be promoted via an exciting upcoming tour. It features the song Freedom which has been racking up countless hits on his Soundcloud page. The release was allegedly delayed after his hand was crushed whilst trading large and heavy fossils.
"
The world is ending - I've realised this. You look around you and you see all this beauty but it's all going to be gone. No-one's angry about that. But I am so the new album is going to reflect that anger about the demise of our beloved planet Earth.
" -
Gabriel Bruce
Gabriel Bruce tickets can soon be yours. Set a reminder through Gigantic to arrive via email or text message so you are ready for their release at 09:00 on Friday 19th of August.
His October tour includes Lousiana in Bristol and The Rainbow at Birmingham.
Book your gig tickets early or run the risk of missing out!
---
Buy Tickets With Confidence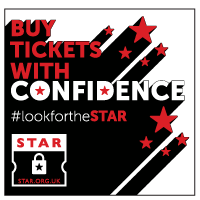 Gigantic are a primary ticket agent and full members of STAR (Secure Tickets from Authorised Retailers)
More info