Freakwater are the finest in alternative country music. Led by the harmonised vocals of Catherin Irwin and Janet Bean, the band have now been playing for over twenty seven years. In that time the band have written and released ten studio albums.
The band founded in 1989, at a time when there was no name for the music they would come to pioneer. Coming from Louisville, Kentucky, Irwin and Bean had played in local punk bands. Taking their name after a nickname for moonshine, Freakwater were soon signed to the independent record label Thrill Jockey; a Chicago based label known for signing more avant-garde artists.
Their latest record is titled Scheherazade Released through Bloodshot Records it is their first record release in over a decade and has been receiving rave reviews.
"
The darkly austere alt-country group Freakwater has kept their simple, gothic sound consistent through the years, but on their eighth album they overhaul it almost completely. It's their most cinematic album yet, with the music functioning almost as a soundtrack to their short, violent songs.
" -
Pitchfork
Get your Freakwater tickets right now.
The brilliant band are playing an exclusive performance as a 6 piece at London Oslo on Friday 7th of October.
Always book your concert tickets early to avoid disappointment.
---
Buy Tickets With Confidence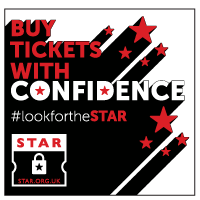 Gigantic are a primary ticket agent and full members of STAR (Secure Tickets from Authorised Retailers)
More info