EKKAH is the duo of London via Birmingham longtime friends Rebekah Pennington and Rebecca Wilson who bonded over a mutual love of music during math class. A creative partnership ensued when they started writing music together and recording songs of infectious, savvy and thoughtfully soulful sun-kissed pop.
First surfacing with the ecstatic ode to early mornings of '7AM', followed by the sultry 90's-echoing disco of 'Figure It Out' which was picked up by Zane Lowe as his 'Next Hype', EKKAH now share share their very own welcome to summer with the simply titled Summer Mixtape.
Featuring 3 brand new demos as well as the lead track 'Figure It Out' and a spirited cover of Patrice Rushen's 'Forget Me Nots', EKKAH's Summer Mixtape is an invitation to be won over by the effortlessly enchanting songs and scintillating energy of this promising duo, ahead of a debut EP to follow this summer.
Get your Ekkah tickets below!
---
Related News
Buy Tickets With Confidence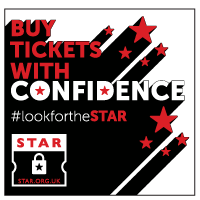 Gigantic are a primary ticket agent and full members of STAR (Secure Tickets from Authorised Retailers)
More info