Forerunner to nu metal with their roots firmly in the industrial rock that inspired them, Dope write songs that are born out of the seedy side of America. The band has undergone many line up changes and currently includes drummer Racci 'Sketchy' Shay, lead guitarist Virus whilst singer Edsel Dope plays rhythm guitar with Acey Slade on bass. The rockers are poised to release their highly anticipated sixth studio album Blood Money, Part 1.
Formed by Edsel Dope in 1997, they took their influence from the industrial rock bands that had emerged at the beginning of the decade and fused it with heavy metal. True to their name, they funded the band and bought their instruments by drug dealing.
They announced their existence to the world with the 1999 debut album Felons And Revolutionaries. The band signed to Epic for its release which has now seen over 236,000 copies sold. It features the cover track You Spin Me Round (Like A Record) as used in the soundtrack to the motion picture of American Psycho. Their success was continued with follow up album Life released in 2001.
They took a new direction with their third album and Group Therapy took a more direct metal sound. The 2003 album featured such tracks as Bitch, Burn, So Low and I Am. However, they returned to their industrial sound in 2005 with the record American Apathy and were rewarded by being sent to #1 in the Heatseekers chart. Their latest release No Regrets is their fastest selling album to date and features the talents of Zakk Wylde.
Dope tickets can soon be yours. Their gig tickets will be released through Gigantic at 09:00 on Friday 2nd of September. Set yourself a personal reminder to arrive via text message or email so you are ready for their launch.
The awesome rock band headlines at O2 Academy Islington in London on Monday 7th of November.
Concert tickets are always limited so make sure you book early or you might go empty handed.
---
Buy Tickets With Confidence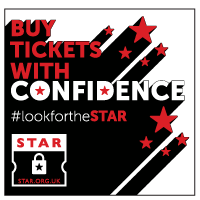 Gigantic are a primary ticket agent and full members of STAR (Secure Tickets from Authorised Retailers)
More info