Singer, songwriter and producer Citizen Cope creates the most sublime blues, rock, folk and soul. His enthralling music has earned him a huge army of loyal fans and had been used for films and television.
Although Clarence Greenwood was born in blues heartland Memphis, Tennessee, he spent the majority of his youth in Washington DC. There he would become the DJ for a locally based hip hop group called Basehead who were signed and released their eponymously titled debut album in 2002. Their music would see Greenwood fuse hip hop with folk, soul and blues to create something uniquely harmonious and beautiful.
Based on his work, Greenwood found himself pursued by Arista Records who were keen to single him out to see what more he could create. This resulted in the released of The Clarence Greenwood Recordings in 2004 which he would also produce. The live sessions would be followed in 2006 by the album Every Waking Moment. The record enjoyed the benefit of his rising personality and saw him peak at #69 on the Billboard 200 Chart.
Greenwood created his own label which he called Rainwater Recordings in order to give himself the space and creative control he felt he needed in order to continue to progress. He then released the critically acclaimed album The Rainwater LP in 2010.
In recent announcements, Greenwood declared he is working on two new studio albums that can be expected to be released soon. Of the pair, one will be acoustic.
Citizen Cope tickets will be available from 10:00 on Friday 1st of July. Be sure to set your very own personal reminder using Gigantic.com
In November, he will play at Union Chapel in London. This highly anticipated gig will be truly special.
As there are always limited amounts of gig tickets we advise you to book early to avoid disappointment.
---
Buy Tickets With Confidence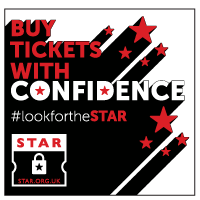 Gigantic are a primary ticket agent and full members of STAR (Secure Tickets from Authorised Retailers)
More info