Akercocke are back from the dead. Returning with riffs heavier than a slab of granite the death metallers are ever inventive and many have gleefully sold their soul in devotion to the them. The progressive metal takes its name from the talking monkey in Robert Nye's interpretation of the Faust myth.
Blending electronics with black metal, Akercocke was formed in 1997 by school friends Jason Mendonca and David Gray after the split of Salem Orchid and Church Of Satan. They soon were writing and recording their own material.
Their first album, Rape Of The Bastard Nazarene was released by the band's very own label Goat of Mendes in 1999 which received frothing reviews and spawned their ever growing fan base.
Having risen by the merits of their first album their music summoned the attention of underground label Peaceville with whom they signed a covenant to release a record. The Goat of Mendes was released in 2001 to much fanfare and succeeded in landing the Number 4 spot in rock music magazine Terrorizer's album of the year chart.
Continuing the quest for global domination, Akercocke then made a pact with Earache Records which saw them unleash the album Choronzon upon the world in 2003. Hailed as a ground breaking thrash and death metal record it was voted Album Of The Week in leading metal magazine Kerrang!
Their 2005 album Words That Go Unspoken, Deeds That Go Undone was recorded in their very own Goat Of Mendes studio in West London and gained the band even more acolytes.
2007 album Antichrist proved to be the band's last before their split in 2012. Their fans immediately mourned the loss of their dark heroes. It may seem that their prayers have now been answered.
Akercocke tickets are on sale through Gigantic right now.
The return of the unholy rockers sees them play at Engine Rooms in Southampton on the 01st of October and Manchester Club Academy on the 09th of October.
Concert tickets can be bought online through Gigantic.
---
Buy Tickets With Confidence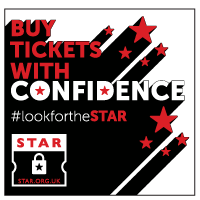 Gigantic are a primary ticket agent and full members of STAR (Secure Tickets from Authorised Retailers)
More info